WHAT IS BLACK AUGUST?
Black August is honored every year to commemorate the fallen freedom fighters of the Black Liberation Movement, to call for the release of political prisoners in the United States, to condemn the oppressive conditions of U.S. prisons, and to emphasize the continued importance of the Black Liberation struggle. Observers of Black August commit to higher levels of discipline throughout the month. This can include fasting from food and drink, frequent physical exercise and political study, and engagement in political struggle. In short, the principles of Black August are: "study, fast, train, fight."
HISTORY BEHIND BLACK AUGUST
In 1961, 19-year-old George Jackson was convicted of armed robbery and sentenced to a prison term of "1-to-life," meaning prison administrators had complete and arbitrary control over the length of his sentence. He never lived outside of a prison again, spending the next 11 years locked up (seven and a half years of those in solitary confinement). In those 11 years—despite living in an environment of extreme racism, repression, and state control—George Jackson's political fire was ignited, and he became an inspiration to other revolutionaries of his generation.
Jackson was first exposed to radical politics by a fellow inmate. Which led Jackson to read and study the works of many revolutionaries, including Karl Marx, V.I. Lenin, Mao Tse-Tung, and Frantz Fanon. He and other prisoners dedicated themselves to raising political consciousness among the prisoners and to organizing their peers in the California prison system. They led study sessions on radical philosophy and convened groups like the Third World Coalition and started the San Quentin Prison chapter of the Black Panther Party. Jackson even published two widely read books while incarcerated: Soledad Brother and Blood in My Eye.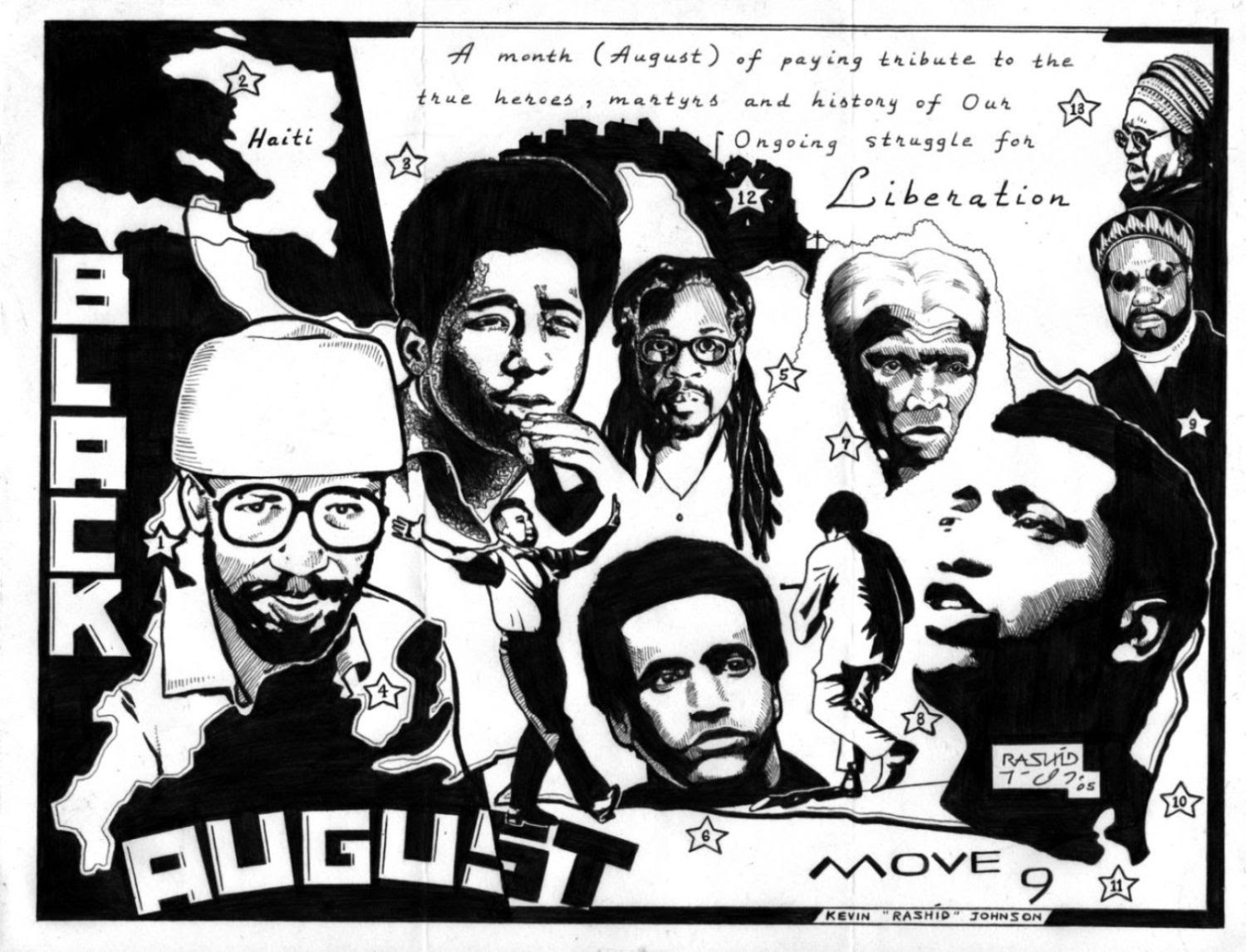 We are encouraging all of our MMCT family to join us in commemorating the rich history of Black Resistance here in the US and around the world. We will use all our social media platforms for the entire month to help prompt your curiosity.
Here are a few readings to get you started:
MMCT Leadership Team